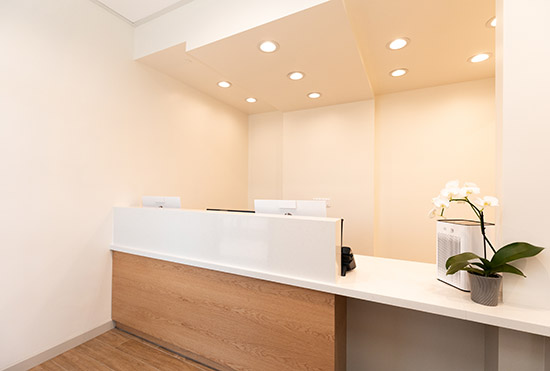 Our staff will greet you and take your temperature upon entering our office.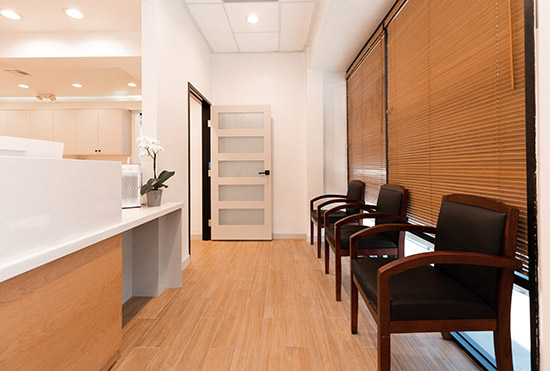 We decontaminate the waiting room several times a day and minimize the waiting time as best we can. If you have to wait, we appreciate your patience.
Day at the Office (15 Sec)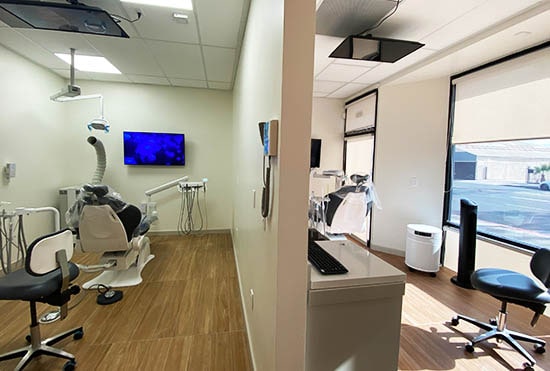 Each operatory is separated by walled partitions for privacy and safety. It is also outfitted with hospital-grade air filtration systems to suction mercury vapors and protect against Covid-19.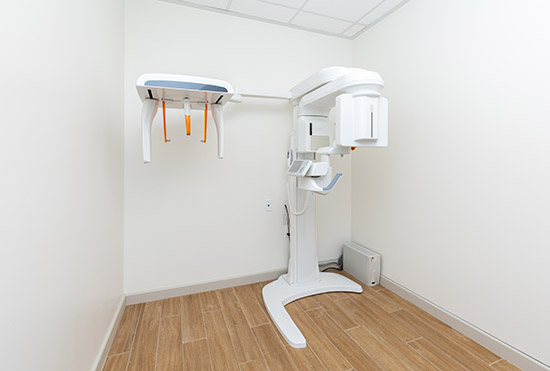 Our new 3D CBCT produces the highest quality images for accurate diagnosis and surgical planning.
When preparing for dental implants, our dentists do not suffer from "clinical blindness" caused by potential image distortions of 2D radiographs that other dentists may solely rely on. We don't risk relying on such potentially inaccurate data that could lead to inaccurate treatment plans and potential patient injury.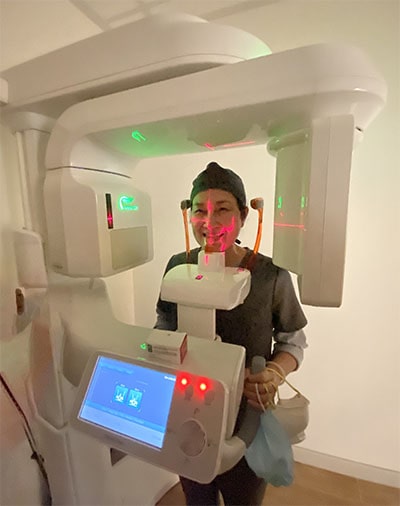 Office manager (and mother of Drs. Gary, Harvey, and Casey Luu) getting scanned with our 3D CBCT.