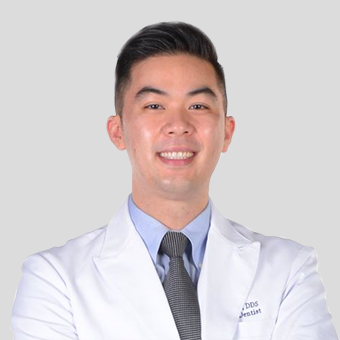 Dr. Gary Luu leads the clinical team at Brushwell Dental. He applies evidence-based dentistry with a focus on comprehensive risk management for quality patient care. Dr. Luu continues to participate at the internationally acclaimed Kois Center and the Dawson Academy, which allow him to deliver the latest advances in esthetics, implants and restorative dentistry.
Dr. Luu completed the 2 year comprehensive prosthetic mentorship program at Esthetic Professionals with Dr. Bruce Crispin, the former director of UCLA's dental cosmetic program.  He also traveled to New York and participated in NYU's prestigious Rosenthal Institute, to learn directly from the legendary Dr. Larry Rosenthal and Dr. Michael Apa.
He is a member of the American Academy of Cosmetic Dentistry and Pacific Implant Academy, and he works closely with his team of specialists and master ceramists to craft hyperrealistic prosthetics and bite-comforting smiles.
He has also completed a Sleep Medicine mini-residency at UCLA that is recognized by the American Academy of Dental Sleep Medicine (AADSM). Due to this highly specialized training, Dr. Luu works alongside sleep physicians to help manage obstructive sleep apnea with oral appliance therapy.
Having completed numerous dental implant programs, Dr. Luu is able to personalize implant treatments for each individual.  His holistic approach is guided by the latest evidence-based standard of care.
A native of the San Gabriel Valley area, Dr. Luu finished his dental training at USC School of Dentistry, and began working with his father, Dr. Hoi Luu.