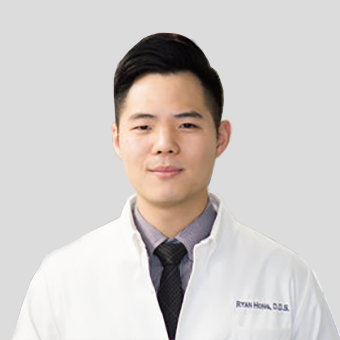 Dr. Ryan Hong has a particular focus on cosmetic and restorative dentistry. He has the rare hand skills to masterfully craft hyperrealistic prosthetic crowns and veneers. And his understanding of functional occlusion gives him an advantage many dentists lack—the know-how to correct for misaligned bites that damage cosmetic reconstructions.
He is a member of the American Academy of Cosmetic Dentistry and commits to over 100 hours of continuing education every year. He stays up to date on the latest breakthroughs in dentistry to provide a high level of care. He had his dental training at the University of Pacific, School of Dentistry and graduated from the internationally acclaimed Kois Center. He also completed the essential trainings at Spear Education in Arizona.
He received the American Academy of Esthetic Dentistry Award for his superior clinical proficiency in esthetic dentistry during the final year of the program. He also received the OKU Clinical Excellence Award in Aesthetic Dentistry—the first place award for presentation at the University of Pacific Clinical Excellence Day.